Ronce les Bains
an exceptional site facing the island of Oléron
Ronce les Bains
an exceptional site facing the island of Oléron
Ronce les Bains
an exceptional site facing the island of Oléron
Ronce les Bains,

an extraordinary site in Charente Maritime
Located on the Atlantic Coast, sheltered from the island of Oleron,
20km of fine sandy beaches,

4 areas of which are supervised, and a zone for naturists.
There is an average of 2600 hours of sunshine a year,

which is the equivalent of the weather on the mediterranean coast.
There is a forest of 6000 hectares of maritime pines

with marked out paths for horse riders and walkers.
There is also a levelled cycle path + a mountain biking route.

DYou can fish in the sea, in the ponds and in the canals.
The most convenient SNCF station is in ROYAN. You will then need to take a taxi or, on certain days, there is a connection on the ROYAN - RONCE les BAINS coach which stops at the gate of the campsite.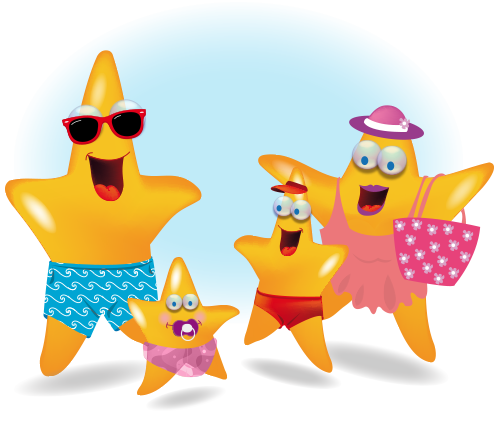 Near the campsite, Ile d'Oleron & Charente-Maritime
Nautical sports
Fishing ports, nautical bases, sailing station for windsurfing, catamarans, sand yachts.
Nature
There are also the estuaries of Gironde, Seudre and Charente. Of course there is also the Palmyre Zoo, the La Rochelle Aquarium and the Musée de l'Huître (Oyster Museum)...
Historical monuments
Le Poitou Charente and particularly La Charente Maritime are rich. There are numerous hospices and chapels on the Camino de Santiago, the archeological site of Fâ in Barzan with the town of NOVIOREGUM, the Cordouan lighthouse, the Coubre lighthouse, the famous Fort Boyard, fort Louvois, the towns of Royan, Saintes, Brouage, Talmont and Cognac.
For food
Huîtres de Marennes Oléron (oysters);
les Grillons Charentais
les Mojettes
seafood platters
pineaux & cognac
l'éclade de moules
...
In town | La Tremblade, Ronce-les-Bains
10 municipal tennis courts (2 covered) : 150m
Horse riding in the forest : 500m
Circuit and hire of mini-quads : 100m
Markets every morning : 700m et 5km
Free trail on the 'Coquille filante' train
All shops : 800m et 5km
Cinema : 800m
Activities, games, balls : 900m
Permanent fairground during the season : 800m et 8km
Sailing and yachting schools : 900m et 14km
Oyster-farming museum : 5km
Various exhibitions : 800m et 5km
Supermarkets from : 6km
Hippodrome : 12km
Cruises to Fort Boyard, l'île d'Aix and l'île de Ré
Tasting of : oysters, melons au pineau, mouclades and snails.