la Charente-Maritime
A campsite in Oyster Marennes Oléron and Fort Boyard
la Charente-Maritime
A campsite in Oyster Marennes Oléron and Fort Boyard
la Charente-Maritime
A campsite in Oyster Marennes Oléron and Fort Boyard
la Charente-Maritime
A campsite in Oyster Marennes Oléron and Fort Boyard
la Charente-Maritime
A campsite in Oyster Marennes Oléron and Fort Boyard
la Charente-Maritime
A campsite in Oyster Marennes Oléron and Fort Boyard
la Charente-Maritime
A campsite in Oyster Marennes Oléron and Fort Boyard
A region rich in discoveries !

la Charente-Maritime
Situated on the Atlantic coast behind the Île d'OLÉRON,
27 km from ROYAN, 25km from ROCHEFORT and 60km from LA ROCHELLE. The certified BALNEAIRE resort, COASTAL resort, SAILING resort, 1st oyster-farming port in France, rearing and maturing of 'OLERON MARENNES OYSTERS'.
Places to visit, between 5 km and 30 km of the camp-site

Marennes : city of oysters
Bourcefranc : Fort LOUVOIS, Musée de l'huître (oyster museum),,
Ile d'Oléron : ports, 'marais aux oiseaux' (bird marshes),
Rochefort : museums and "la corderie royale" (royal rope-making), reconstruction of the Hermione,
Brouage : town fortified by VAUBAN,,
Saint Sornin : Tour de Broue (tower) and marshes,
Phare de la Coubre : (The lighthouse of La COUBRE) : over 300 steps,
La Palmyre : ZOO of international acclaim with more than 1 500 animals over 17 ha,
Royan : beaches, les Jardins du Monde, port, ferry for le MEDOC,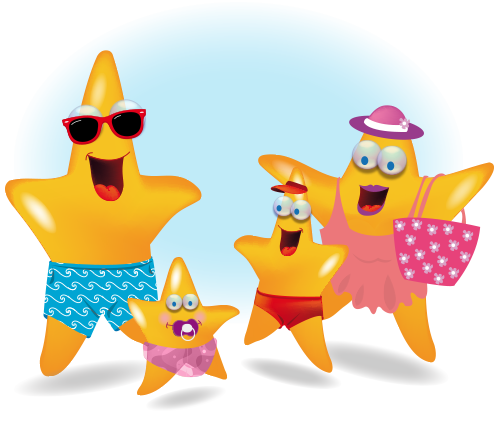 Places to visit, between 30 km and 70 km of the camp-site

Fort Boyard : location of the TV gameshow,
Ile d'Aix : NAPOLEON and mother of pearl museum,
La Rochelle : ports, museums, aquarium,
Meschers : cliffs and converted caves,
Talmont : Roman church, Merovingian cemetery,
Barzan : archeological site of FA,
Crazannes : stone quarries,
Saint Porchaire : Château de La Roche Courbon,
SAINTES : Roman arenas and archeology,
ST CESAIRE : Paléosite and Prehistory
Places to visit, more than 70 km from the campsite

Ile de RE : "la blanche" : via the salt flat marshes,
Jonzac : Parc aquatique Les Antilles (aquatic park),courbon,
Cognac : wine cellar and vineyard,
Arçais : boat visit to the Poitevin marshes,
Poitiers : FUTUROSCOPE park.
And in AUNIS and SAINTONGE

Journey through the trees
Nature parks which are home to herons, storks, geese, minks, coypus etc.
Oyster parks, cruises to the islands.
Castles, Roman churches.
Fishing and leisure ports.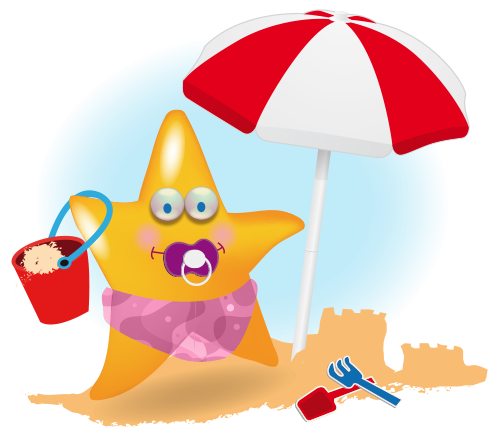 Near the campsite, Ile d'Oleron & Charente-Maritime
Nautical sports
Fishing ports, nautical bases, sailing station for windsurfing, catamarans, sand yachts.
Nature
There are also the estuaries of Gironde, Seudre and Charente. Of course there is also the Palmyre Zoo, the La Rochelle Aquarium and the Musée de l'Huître (Oyster Museum)...
Historical monuments
Le Poitou Charente and particularly La Charente Maritime are rich. There are numerous hospices and chapels on the Camino de Santiago, the archeological site of Fâ in Barzan with the town of NOVIOREGUM, the Cordouan lighthouse, the Coubre lighthouse, the famous Fort Boyard, fort Louvois, the towns of Royan, Saintes, Brouage, Talmont and Cognac.
For food
Huîtres de Marennes Oléron (oysters);
les Grillons Charentais
les Mojettes
seafood platters
pineaux & cognac
l'éclade de moules
...
In town | La Tremblade, Ronce-les-Bains
10 municipal tennis courts (2 covered) : 150m
Horse riding in the forest : 500m
Circuit and hire of mini-quads : 100m
Markets every morning : 700m et 5km
Free trail on the 'Coquille filante' train
All shops : 800m et 5km
Cinema : 800m
Activities, games, balls : 900m
Permanent fairground during the season : 800m et 8km
Sailing and yachting schools : 900m et 14km
Oyster-farming museum : 5km
Various exhibitions : 800m et 5km
Supermarkets from : 6km
Hippodrome : 12km
Cruises to Fort Boyard, l'île d'Aix and l'île de Ré
Tasting of : oysters, melons au pineau, mouclades and snails.